Jenimay Walker gives a new take on an ancient tale in Serpent's Lullaby
Earlier this month I had the chance to talk with the talented and beautiful Jenimay Walker. As an actress that is relatively new in the film world, I am excited to say that I see great things for her in the future especially since she snagged the lead roll in the film Serpent's Lullaby and blew me away. If you haven't seen this short you need to scour the internet and find it. It is a great modern take on a much misunderstood Medusa and one of the best shorts released last year. Our conversation was brief but chock full of interesting bits.
How did you get into acting?
I come from a family full of musicians and actors and took a natural liking to performing as a little girl. My mother put me into a children's theater when I was 11 and I've been super passionate about all aspects of performing ever since!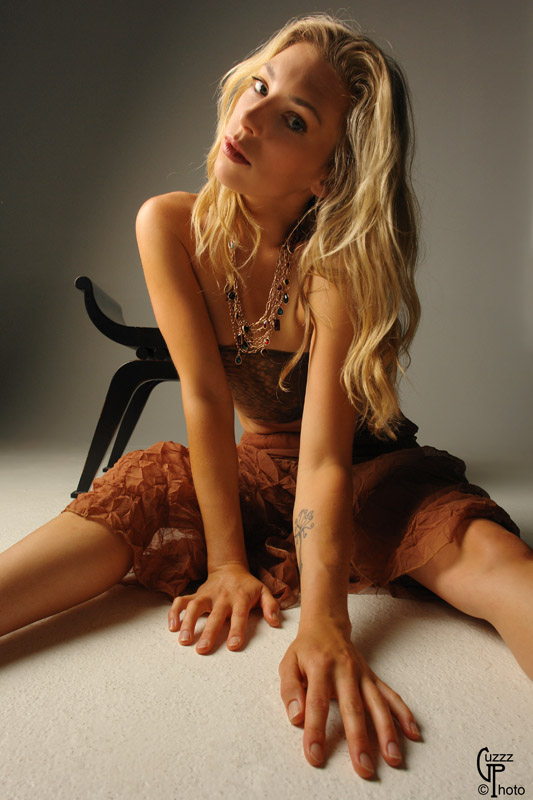 You played Medusa in Serpent's Lullaby. What was it like to play such an iconic character?
Playing the role of Medusa was a wonderful challenge for me. Coming from a comedy background, Patricia Chica did not see me in the role of Medusa right away. I knew that I could play her so I basically convinced Patricia to let me prove I could play her. I researched Medusa thoroughly and found compassion for this psychologically tortured woman. It was an honor to play such an iconic character.
The film was very minimalist and still conveyed true horror is a way that I had not previously considered. What can you tell us about Director Patricia Chica?
Patricia Chica had a vision for the film the look beautiful but haunting, I believe she accomplished that vision. It was an amazing experience to be directed by her, she really takes the time to connect with her actors, finds their gold and gets them to deliver that gold on screen.
Can you tell us about some of your current projects?
I've had the pleasure of working with Jennifer Blanc-Biehn and Michael Biehn of Blanc-Beihn Productions in Fetish Factory, Psycophonia and a co-producer credit in Good Family Times. These films will be available in 2016 as will Indie Girl. I recently produced a creepy little film called "Recipe #42" written by Stacie Layne Wilson (director of Fetish Factory and Good Family times. I play the lead and my co-star is Lizzie Izzo.

Just recently I played the lead role in an action thriller. It was a Blanc-Biehn production feature film called "The Lincoln" written by Staci Layne Wilson. The character was "Tara" a human trafficking survivor who lives in hiding with her 4 year old daughter under a pseudo name "Kelly". She gets in her vintage Lincoln one evening to go to her waitress job. The ex-pimp she used to be a trafficking slave for, consequently tracks her down and makes her do all kinds of tasks from her vintage Lincoln and in order for her to comply he takes her child and the babysitter as hostage. She takes his instructions over her cell phone as she drives the city streets of Los Angeles (a little like Taxi Driver with Robert De Niro) Tara finds herself faced with characters from her dreaded past and she has to defend herself and complete each task by 6am or she will never see her daughter again. The ex-pimp gang leader is played by Noel Gugliemi (Training Day, The Fast and the Furious) There is a wonderful bunch of seedy characters who get in and out of her Lincoln, some of them terrorize her and there is blood shed! Richard Cardinal and Holly Scar from Montreal play drug dealer pimps, Nikita Luisa Black plays their slave prostitute victim. Nick Nicholson who plays a pedeophile senator and Aaron Kai as a drug lord, just to name a few. This was a dream role and the director, Stephanie Paris was a dream to work with. This film should be coming out sometime in 2016 in theaters!
Would you like to know more?
This post has been seen 3378 times.